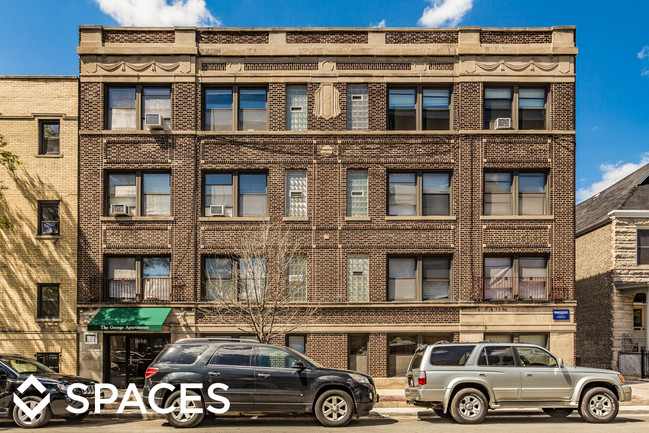 Registered As
Currently investigating.
Recent Inspections
View full building record as of 05/06/2020 (PDF)
Most recent conservation inspection related to a complaint was passed on 01/16/2020.
Photos Submitted by Users
Reviews of Building
1 out of 5 stars (based on 1 review)
Tenant safety and well-being not taken seriously
I have lived at 1050 W George St. for almost a year now, and my lease cannot end soon enough. Upon moving in, my unit reeked of gas which is an obvious safety concern; I reached out to my building engineer immediately, and his response was that he had a long day and was too tired to look at it that night. Due to concern of a gas leak, I had to take the matter into my own hands and contact the apartment building's gas company late at night so they could address the issue. Low and behold, there was a gas leak in my kitchen which the professionals deemed as being a potentially severe hazard. Luckily the gas company took the matter seriously and expressed equal concern over my apartment's lack of urgency to address the issue. Furthermore, living here in the winter was absolutely dreadful, specifically if you are a dog owner. You are forced to take your dogs in and out of the back door which is at the end of a filthy alley that is covered in ice during much of the winter. Even though physically getting to the door during the winter months was a threat to anyone's safety, Beal Properties failed to effectively remove the ice the entire season, so I was unable to enter the building without fear of injuring myself. Additionally, there were no "Caution" signs in the winter, despite the floors in the building constantly being wet and slippery from the snow, up until I got physically injured from slipping backwards on the stairs inside the building's front door. I sustained a mild concussion and major scrapes and bruises, and the incident was addressed minimally at best by management. Only after this and my pointing out their obvious negligence due to their lack of signage were Caution signs placed throughout the building. Lastly, the summer months are equally miserable for their own reasons. Of course there is no central AC and Beal Properties does not provide any kind of air whatsoever, despite the inside getting as warm as 88 degrees. Although I have my own window AC unit (which they charge to install and uninstall), a large window fan, a powerful tower fan, and my ceiling fan running at all times, my unit is averaging at 85 degrees during hot summer months making it almost unbearable to sleep, let alone live somewhat comfortably in my home. My property manager Dominique is great at avoiding e-mails and doing the bare minimum when it comes to addressing tenant concerns. All in all, this is by far the worst rental experience I have ever had and I am going to do everything in my power to avoid living somewhere managed by Beal Properties again.