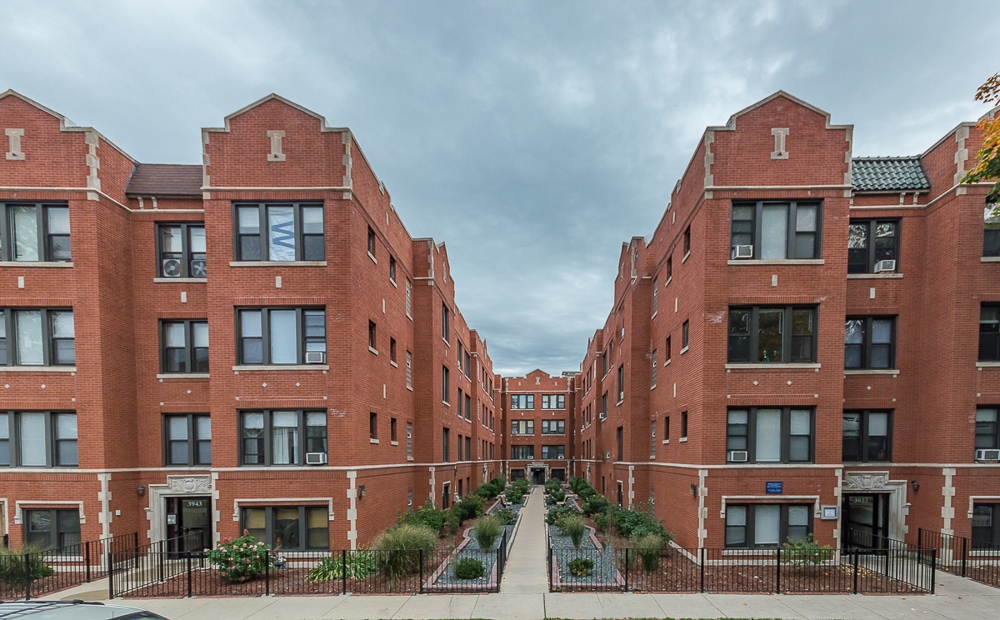 Registered As
Still under investigation.
Recent Inspections
View Full Building Record as of 5/5/2020 (PDF)
2017/07/27 Failed. Annual Conservation Inspection #1950589.
See details below.
| VIOLATIONS | BUILDING CODE CITATION | VIOLATION DETAILS |
| --- | --- | --- |
| CN061014 | Failed to maintain the exterior walls of a building or structure free from holes, breaks, loose or rotting boards or timbers and any other conditions which might admit rain or dampness to the walls. (13-196-530(b), 13-196-641) | East elevation at grade – hole in wall, missing bricks. |
| CN063014 | Failed to maintain chimney in safe and sound working condition. (13-196-590, 13-196-530(b) and (c), 13-196-641) | Chimney – washed out mortar. |
| CN063024 | Cap masonry chimney with non-combustible, water proof materials. (13-152-250 B, 13-152-240, 13-196-590) | Chimney cap – washed out mortar at joints. |
| CN065014 | Failed to maintain lintel in good repair and free from cracks and defects. (13-196-530(e), 13-196-641) | Front courtyard and west elevation noticeable bulging bricks off of lintels, lintels have been wrapped with metal, remove metal wrap. |
| CN070034 | Failed to rebuild or replace dilapidated and dangerous porch. (13-196-570, 13-196-641) | 5 rear wood porches some with dangerous and hazardous conditions – Rotted wood throughout. 6×6 and 4×4 columns set on concrete slab, foundation status unknown. 4×4 columns bowed. 6×6 and 4×4 columns are stacked and nailed at connection. 4×4 columns over 12 feet in height used for support. Stringers nailed to building and columns, some are separating from columns. 4×4 columns supporting outer stringers do not extend to foundation at grade. 6×6 beams and some 2×8 joist are pocketed in soldier course of brick above entries. 2×8 joist span 10 feet. Stairs have inconsistent riser heights. Guardrails nailed to supports and missing intermediate support post. Plans and permit required. |
| CN131016 | Screen outer doors, windows, and other outer openings adequately from April 15th to Nov 15th. (13-196-560 B) | North and east elevations – torn window screens. |
| CN190019 | Arrange for inspection of premises. (13-12-100) | Interior of building – no response, unverified detectors and conditions. |
Pictures Submitted By Users
None currently submitted.
Reviews of Building
0 out of 5 stars (based on 0 reviews)