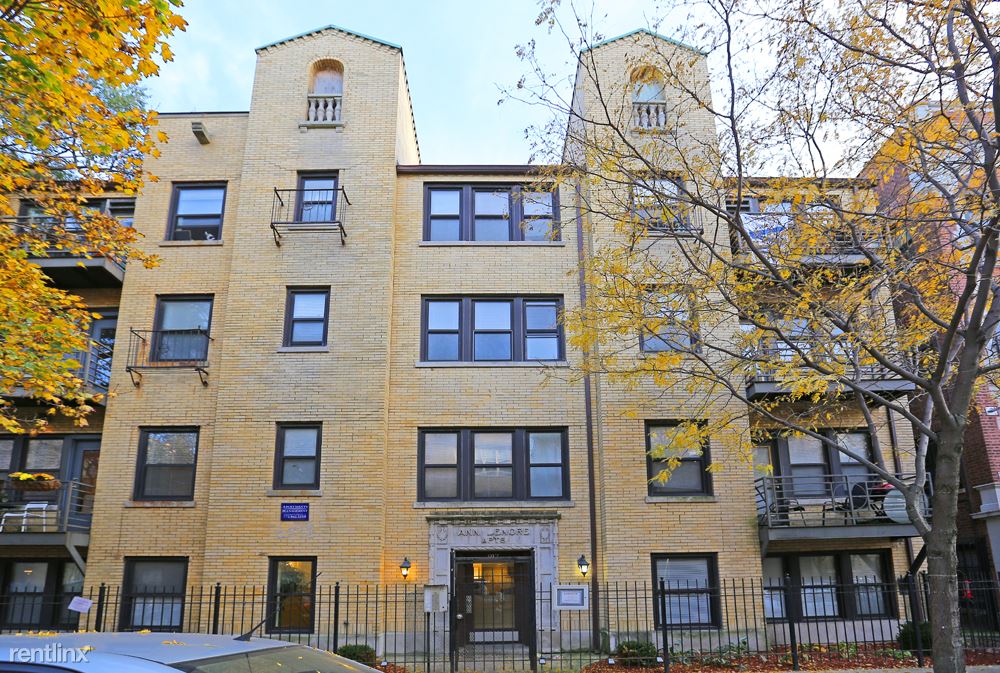 Registered As
Still being investigated.
Recent Inspections
View Full Building Record as of 05/05/2020 (PDF)
2019/09/20 Failed. Conservation annual inspection #11989457 related to complaint.
See details below.
| VIOLATIONS | BUILDING CODE CITATION | VIOLATION DETAILS |
| --- | --- | --- |
| CN010032 | Failed to enclose heating plant room by partitions with at least two hour fire resistance. (15-8-210) | 1st floor/laundryroom – Hot water heater stored in laundry room – not enclosed; foundation and drywall missing |
| CN048013 | Install foundation under heat producing appliance. (13-180-070) | 1st floor/laundryroom – Hot water heater stored in laundry room – not enclosed; foundation and drywall missing |
| CN061014 | Failed to maintain the exterior walls of a building or structure free from holes, breaks, loose or rotting boards or timbers and any other conditions which might admit rain or dampness to the walls. (13-196-530(b), 13-196-641) | South – Exterior wall – Spalling bricks; washed out mortar underneath windows at grade |
| CN061034 | Failed to maintain all interior walls, ceilings and interior woodwork free of flaking, peeling, chipped or loose paint, plaster or structural material. (13-196-540(d), 13-196-641) | 3rd floor hallway – Paint bubbling at ceiling |
| CN065014 | Failed to maintain lintel in good repair and free from cracks and defects. (13-196-530(e), 13-196-641) | North – Lintels – Rusting, warped. (Permit #100664577 issued 8/12/2016 to repair lintels.) |
| CN066034 | Failed to maintain balcony in good repair and free from cracks and defects. (13-196-530(e), 13-196-641) | North – Balcony rails – Rusting |
| CN070014 | Failed to maintain exterior stairways in safe condition and in sound repair. (13-196-570, 13-196-641) | 4th floor south stairwell – Stairs to roof – Spindles spaced 13″ to 15″ apart, fall hazard; drywall missing down side of stairs – framework exposed – fall hazard |
| CN073014 | Failed to maintain exterior door in sound condition and repair. (13-196-550(d) and (e), 13-196-641) | South – Rear double doors – Rubbing ceiling when opened |
| CN101015 | Failed to maintain interior walls and ceilings free from holes or cracks. (13-19-540(c)) | Unit #202 – Water stains on walls near balcony doors; 4th floor North stairwell – Holes in walls (near door); South stairwell – Hole at ceiling (roof level) 2nd floor south stairwell – Cracks in interior masonry wall 3rd floor hallway – Holes at ceiling; paint bubbling; 1st floor lobby – Holes in walls 2nd-4th floor hallways (near elevators) – Cracked plaster; gaps around door frame |
| CN103015 | Failed to maintain floor free from holes and wide cracks and free from loose, warped, protruding or rotting floor boards. (13-196-540(a) and (b)) | Unit #202 – Hardwood floors buckling |
| CN107035 | Failed to maintain all exit signs illuminated when building is occupied and otherwise maintain exit signs in good condition. (13-196-090, 13-160-700 thru 13-160-770) | Various hallways and stairwells – Stair and exit signs – Not working at time of inspection |
| CN190029 | pending notice reinspection | Gained entry to common hallway's but not to any units to verify detector's and conditions.unverified compliance on some existing violations.Unverified complaint of mold and black substance in multiple units. |
| EL0027 | Restore exit and emergency lighting system and related equipment to operable condition. (18-27-700.6) | 2nd , 3rd floor hallways – Emergency lights – Not working at time of inspection; 3rd floor hallway – Emergency light – Loose and unsecured; pane cover hanging |
| EL0029 | Remove exposed wiring. (18-27-300.4) | 4th floor south stairwell (roof level) – Exposed wires at junction box; fixture or outlet cover missing |
| NC5042 | Failed to provide 1-1/2 hour Class B fire door with self-closing device. (15-8-180) | All stairwells – Fire doors – Not fire-rated; tags missing on doors and frames thru-out; 2nd, 3rd floor south stairwell – Fire doors – Loose at hinges; difficult to close – hitting jamb; slow to close |
| PL157047 | Stop leaking water. (18-29-102.3) | Unit #202 – Water leaking through balcony doors and down walls; hardwod floors buckling |
Photos Submitted by Users
Reviews of Building
1 out of 5 stars (based on 1 review)
917 W Dakin
If Beal is saying their standards are higher, then I have a bridge to sell them in the middle of nowhere. Our lease process was a nightmare. Constant ignored communications with us and our real estate agent, along with not receiving our lease until 4 pm of the day we were supposed to be moving in!
When we first moved in, we were greeted to an apartment with broken windows, it was unclean, and multiple broken appliances. This "never happened before" they would say. "This is unusual" they said. This should have been our warning. Two months into our lease, Beal decided they no longer wanted to maintain the rooftop deck that was part of the building and silently closed it. No remuneration. Multiple requests to adjust rent for it were ignored.
Email after email we received no response. Soon after, a former tenant known to Beal regularly entered the building, accessing our mailbox. Had keys to our unit. Great! It took months to address this problem former tenant, who apparently moved out 3 years prior to us. We then get the cops out when she came in one time, for Beal to then release them "feeling bad for them" after we were being harassed via text message, phone, and in-person. Throughout our lease they have come in to replace windows and appliances. Meanwhile our walls continue to grow cracks, bubbles, tears. Ceiling as well. Doors are coming off hinges inside and outside the unit.
The bottom floor of the building gets extremely cold because they aren't maintaining the exterior doors. Our building was cited for 16 violations by the City 3 years prior to us moving in. They were inspected this year. So that's 5 years later, and guess what? Same 16 violations at minimum. The city wants to inspect the units but surprise, Beal makes no effort to tell its tenants. Our carbon monoxide detector was burned out. Literally burned. I don't trust them on life safety anymore. Could you blame me? With outstanding violations about fire resistant doors, stair configuration, emergency exit sign issues, and more, this building is a disaster waiting to happen. There are plenty of other issues in my unit but I'm so tired of trying with them.
So let's talk about the common area's… Our elevator is operating without a certificate of inspection. In fact, it failed inspection when the city came to check it after someone filed complaints. The emergency phone doesn't work so if you get stuck, good luck.
The laundry room is trash. It has exposed telephone wiring in it, the water heater is openly exposed, and the machines fail so often that it's a miracle if you can go a week without losing $2 (Yes, $2 per machine for use), or more, or have to spend 5+ hours on a single load of laundry because apparently replacing worn machines is too difficult for them to task. Another (I assume) former tenant was so ticked off at them for this, they cut the power cable to one of the machine, for it to take beal no less than 3 months to replace said machine.
Beal's response now that the machines are failing more? "We offer laundry as a convenience, we make no guarantee". Really? Because Chicago law says landlord provided equipment must be maintained in sound order and that such waiver is not legal. Plus, you advertise that we have a laundry room. So it's either false advertising or a breach of the municipal code. What do you want?
Regardless… I've lost my patience with this company, and the four now property managers since our almost 2 year tenure. The failing machines, the steady code violations, and the seeming lack to care about improving their buildings suggests they don't belong in the business. All they will do is lie to you about their efforts until a check has to be written, then they try to walk around it.
So is this an isolated issue? My neighbors say no. They've also experienced dirty apartments on move-in, retaliation for reporting issues, failure for them to take menial steps to properly repair and failing to pull permits for work that requires it.
Everything I said can be further confirmed by other complaints all over the internet, and in City of Chicago Department of Buildings records that are accessible online.
Since my original review on Yelp and my initial threat to leverage the RLTO on Beal, they proceeded to "put lipstick on a pig" by finally starting to bring the building partially into code, while cutting as many corners as they can, and last I checked, they didn't pull permits for a single thing. So was it even done by appropriate contractors? The paint is already chipping and ripping off the doors and walls. Not even 3 months after their work. Oh, and did I mention they STILL haven't resolved all the laundry issues. They finally replaced 1 more machine. Woo. Such effort. Now if only they handled the remaining 6. The structure in our apartment continues to degrade, we began getting water leaks, and the extent of their work was to patch the roof. Internal in the apartment, they don't care.
Honestly, just avoid Beal Properties if you can. There are better landlords in Chicago that actually care about their buildings and put their money where their mouth is. These people don't. If you have a current lease with them and are having problems, get in touch with the MTO or someone who can help you understand the RLTO and get out of here. They don't deserve tenants until they cleanup their act. After having read everything on this website, I'm disgusted. I wish I knew this stuff prior to moving in, I would have never chose them.