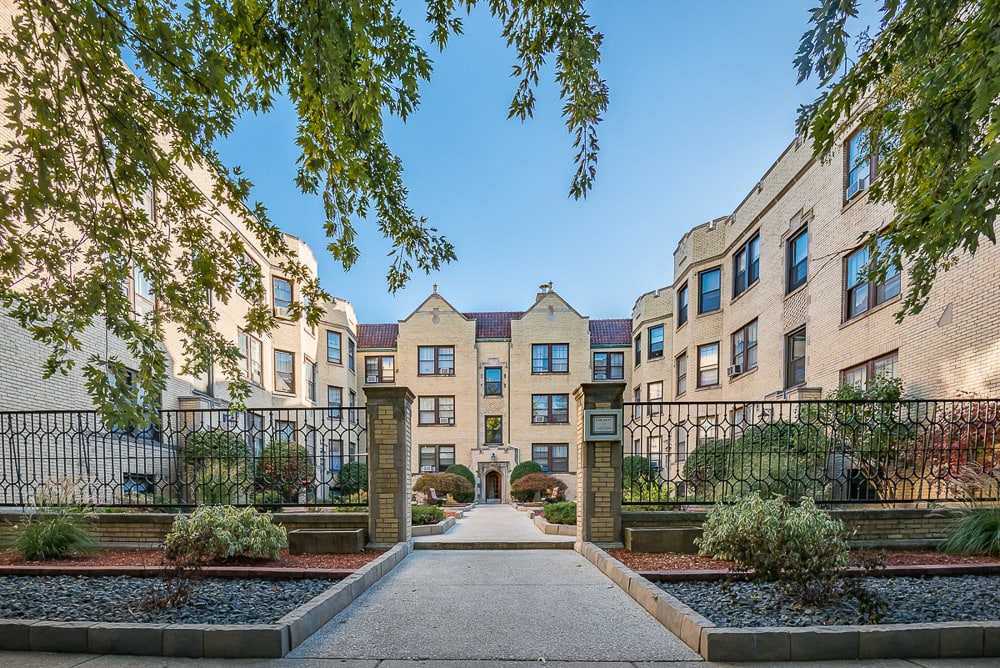 Registered As
Still investigating.
Recent Inspections
View full building record as of 05/06/2020 (PDF)
2016/02/26 Failed. Conservation annual inspection #11045143.
See details below.
| VIOLATIONS | BUILDING CODE CITATION | VIOLATION DETAILS |
| --- | --- | --- |
| CN061014 | Failed to maintain the exterior walls of a building or structure free from holes, breaks, loose or rotting boards or timbers and any other conditions which might admit rain or dampness to the walls. (13-196-530(b), 13-196-641) | 1st floor main entrance court yard low height masonry wall, spalling bricks, mortar washed out, loose bricks. |
| CN070024 | Failed to repair or replace defective or missing members of porch system. (13-196-570, 13-196-641) | This write up applies for all (3) three porch(s) Columns erected on top of concrete slab, with no bases: foundation status unknown, some foundation bases form by pouring concrete in around columns. Columns are out of plumb, bowing and twisting, columns have inadequate half – lap joints fastened with ( 2 ) 1/4¿ bolts only splice is less the 12¿, 4×4 columns have inadequate half-lap joints fastened with nails only, ledger beams fastened to building exterior walls with nails only, Upper and lower stair stringers inadequately supported at header joist, At roof connection between beam and column connections are missing steel angles – brackets, – Guard rails are less then 42″ in height, this is a partial inspection only, unable to perform a full inspection to all three (3) porch(s) since they are fence. |
| CN190029 | pending notice reinspection | Interior of building – no response, unverified detectors occupancy and conditions. Unable to inspect porch(s) partial inspection done from alley , – Unable to gain entry, front security door, rear iron gate, unable to perform 2016 annual inspection |
Photos Submitted by Users
None currently.
Reviews of Building
0 out of 5 stars (based on 0 reviews)