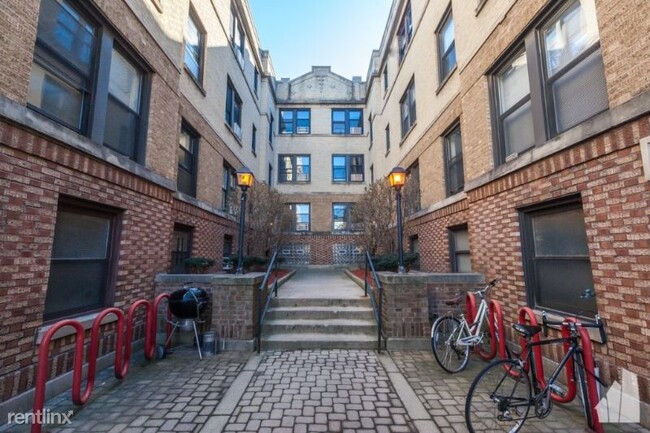 Registered As
Still under investigation.
Recent Inspections
View Full Building Record as of 5/5/2020 (PDF)
2020/03/09 Failed. Conservation Annual Inspection #11641720
Pictures Submitted By Users
None currently.
Reviews of Building
1 out of 5 stars (based on 1 review)
BED BUGS
I am not someone who ever writes reviews but if I could give negative stars I would. Beal Properties allowed myself and other tenants to move into the property on 705 W Brompton which is infested with bedbugs. I slept there one night and woke up with bites all over my back. I immediately notified them and they took 3 days to even call an exterminator. It took me making several calls to the exterminator to get them to even push it up a day. When the exterminator came all they did was spray when extensive research shows that the most effective treatment is heat treatment. During this time I had to buy contractor bags and large bins to store all my belongings in and put everything in the middle of the room. It's a pandemic so I could not go stay with family and yet they made no offer to house me or my dog elsewhere during this time, expecting me to stay there and be eaten alive night after night. WORSE, even after I notified them they continued to allow other new tenants to move in and did not notify these new tenants of the ongoing issue, confirming my theory that they were aware of the issue prior to my move in as well. All the new tenants who moved in within a day of me ended up having bedbugs in their units. Prior to this, none of us had bedbugs. There is no way any of us brought them with us. I ended up having to spend thousands of dollars to pay for a hotel, dog boarding, replacing expensive furniture I had to throw out, and buying new clothes while all other clothes were bagged up. The "dryers" in the units are not connected to a vent so they use steam heat to dry your clothes which proves ineffective when trying to get rid of bed bugs which require a high heat dry (120 degrees) for about an hour. I asked Beal Properties to terminate my lease, return my security deposit and fees and to compensate me for all the expenses I incurred as a result of their negligence. They delayed me at every turn chalking up bedbugs to an "inconvenience". They refused to compensate me for my expenses which were around $7500, even though I only asked for $5000. I consulted with an attorney with past experience with this property group about what my options were as a tenant…Right now because the courts are closed there is little you can do. Even if the courts weren't closed, I was informed by my lawyer that companies like this one almost always delay with motion after motion until the plaintiff racks up lawyer fees to the point where suing for damages would be pointless. They are a predatory leasing company. DO NOT LEASE with them. I have read other reviews online about vermin issues in their buildings. Save yourself the financial, physical and emotional pain and suffering. I am in a new apartment now and have disinfected all my stuff and thrown away so many belongings and still can't sleep at night.